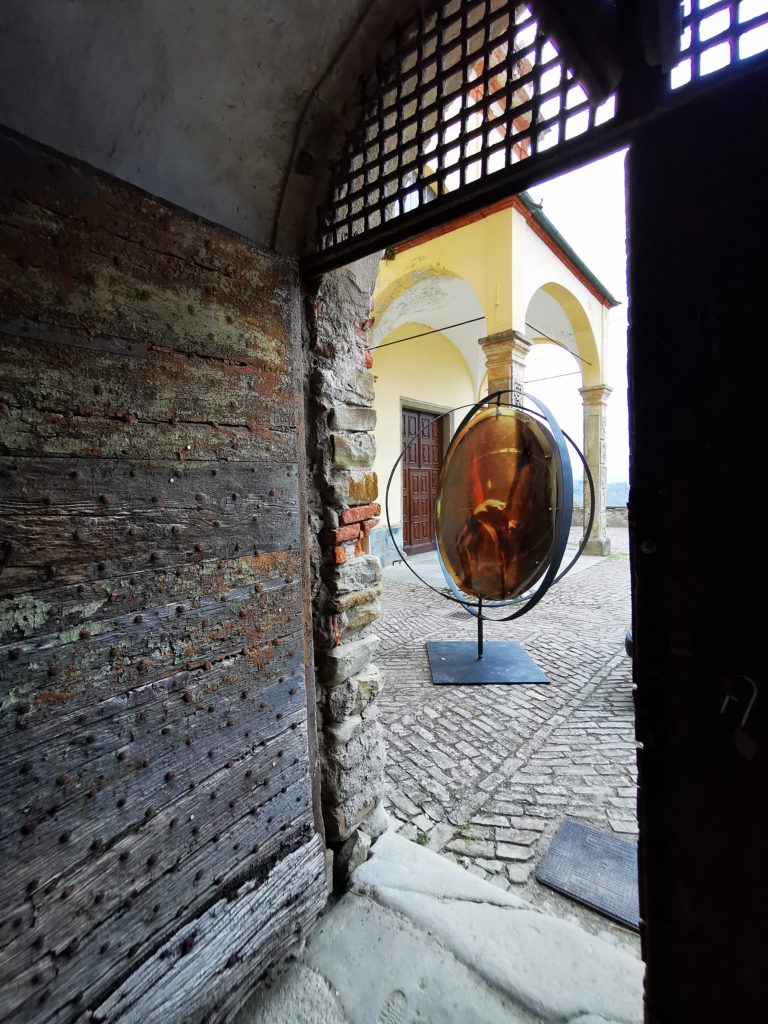 L'atelier di Rosa Mundi si trova nella quattrocentesca torre del Castello di Morsasco tra le colline del Monferrato.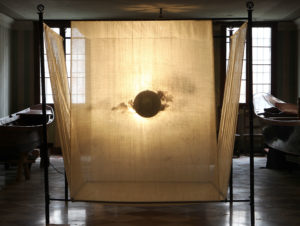 The sacred scriptures of the Abrahamic religions engraved in the bark of the forest trunks in ceramic, Hebrew, Greek, Latin and Arabic. Rosamundi takes you on a journey through the labyrinth of creation in the Bible, the Gospel and the Koran.
The resurrection is the central and final event of the Gospel narrative and a work inspired by the resurrection of Christ. In this installation the artist recalls the blood of Christ and the sacrifice that over the centuries is recalled at the moment of the rite of the Eucharist, using the ancient wine barrels of the Castle, flooding them with vivifying light, the light of faith and trust in forgiveness. of God.
Rosa Mundi recalls the Sunday dawn of Mary of Magdala, Mary of James and Salome at the tomb. The work is the final act of the artist's creation of a strongly spiritual scenario that envelops the discovery of the open sepulchral stone. Rosa Mundi after having created an installation called "The Creation: God's bed" with 12 meters of pure white linen, drawn in graphite and gold thread and coral depicting the 7 days of creation with a glass ball in the center reflective created a scenic fictio with three dancers around it.
From this performance he then obtained numerous photographic shots aimed at superimposing the fifth day of creation, that is the day in which God created the animals of the sea and the sky, with the globe depicting the day of God's rest with the announcement of the resurrection of the flesh of Christ to the three women who rushed to the tomb.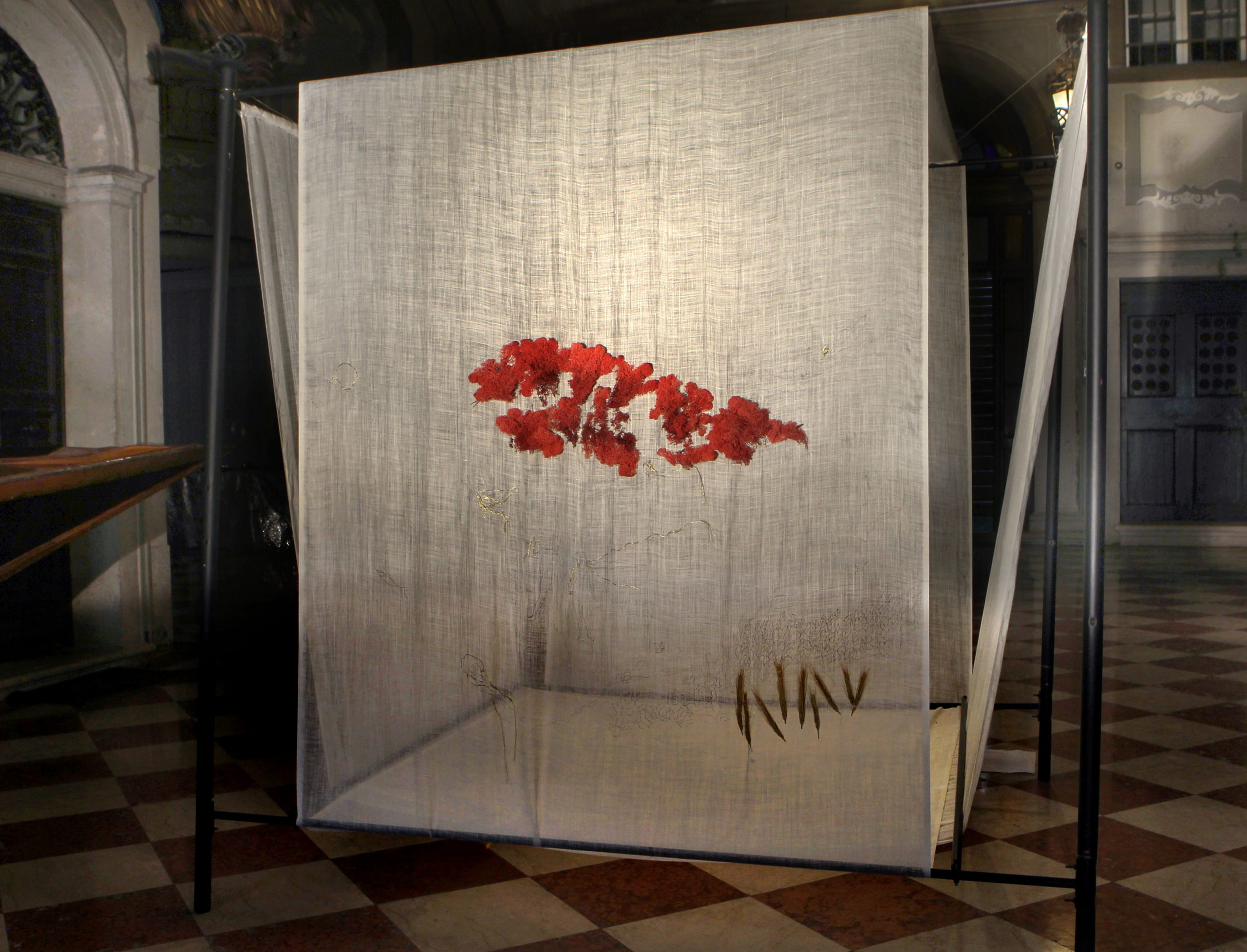 No reference is casual, the pure and delicate linen recalls the holy shroud with which the blow of Christ was wrapped, the reference to the creation of the world and the salvation of the world by means of the sacrifice of the son of God and his subsequent resurrection are all elements of the same interpretation.
The lightness of the fabric and the delicate silhouettes of the three women in a prayer position give the work the intangibility of the faith and spirituality of the evocative moment.